Drawing Study Schedule for Online College Education Course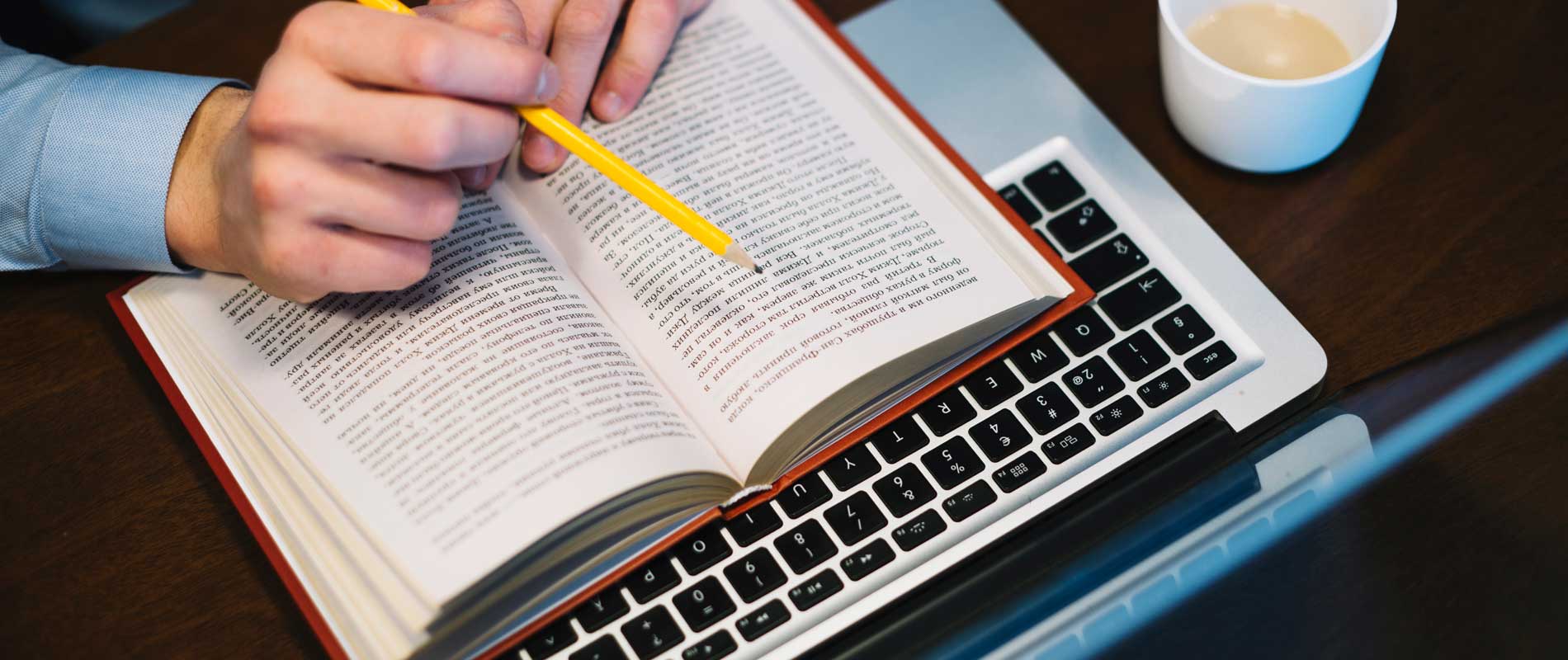 The first and foremost step for Online Study Courses at the College level is self-discipline. Without strict self-disciplined study habits and schedule, it is a difficult task to get marvelous and wonderful grades in any online course and learning program, particularly at the college or university level. Making a practical and strict schedule and remaining adhered to it is not only essential for success in online courses but in my opinion, it is vital as well.
As the online course is taken by those students, who are either heavily occupied in professions, who are residing or working far away from their academic institutions, so, they must be extra cautious in drawing their study schedule to achieve success in online courses. But, it must also be kept in mind that if you are not so confident about your abilities and self-confident about your success, you must be extra careful not to take too much heavy workload.
In this article, I will explain a step-by-step guide for you to plan a study schedule for you. It will not be the last article on the topic but this process will go on in the upcoming articles as well.
Remember; for online courses, success is almost excessively difficult without strict self-discipline.
Note: To get success in academic life, Set SMART Goals. Here, 
S stands for Specific 
M stands for Measurable
A stands for Achievable
R stands for Relevant and 
T stands for Time-Bound
Steps to Draw Academic Schedule for Online Study
Assess and Evaluate Your Commitment to Online Education & Schedule to Study
This step must had been taken by you when you decided and planned to take an online study program. Anyhow; now, sit down, calmly, and analyze your schedule of the week and the available time. This self-evaluation must be during or even before the start of the online study program.
This is the time to write down your goals about your commitments to your profession, family life, and other personal activities. Do consider your fixed activities and appointments, such as; professional and family affairs.
It is better to make a detailed and comprehensive list of all the tasks, you need to perform during the whole week time and plan accordingly. Then, select those tasks that can be continued without a break, those tasks that can be postponed, or which are hard to continue along with the online coursework. Then plan the whole of your week's lifetime. Do think twice, rather thrice or many more times about the affairs that can hinder in your study course.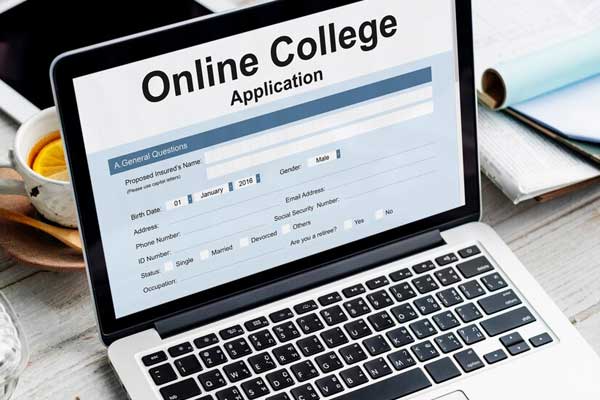 Determine the Peak Hours, Available to You, during the Working Days and Week-Ends
After assessing the availability of the time you to spare for the study and other essential activities, allocate the available time during whole the week for study.
Keep in mind that select those hours of the day when you think; you are generally fully alert and can focus on your studies. Keep in mind that though you may devote fewer hours for the studying, these hours must be those hours when you are mentally fully alert to absorb, what you will study. These scheduled hours must be those hours of the day when you are most inspired and can perform the most challenging job of study. Judgment about the best time to dedicate for the study must be purely yours and you must not consult with anyone else in this regard.
In short, determine and select those current peak hours in which you may go ahead to achieve selected targets. Be assured that these hours are not those hours that are not overwhelming stressful or may cause burnout conditions for you.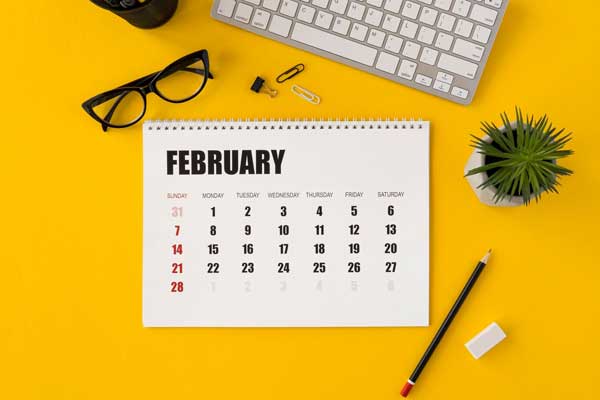 Identify Your Goals and Set Clear Academic Goals Before You
Now is the time to appraise the academic workload, you have opted, for the upcoming semester. So, this is the time to set your goals for your expectations about academic achievements during the semester.
Allocate the appropriate time for the academic workload, keeping in view your targets to achieve in your courses. Essential it is to write down this schedule, so that you may work accordingly.
Now is the time to keep your short-term and long-term goals, not only in education but also in your professional life as well. Make it clear in your mind what you are planning to achieve shortly and what are your commitments in this regard. Then set the goals in writing, so that, you may plan to make reasonable efforts to achieve those goals.
Without the reasonable setting of goals, you cannot devote enough time and effort to achieve those goals. During the online courses, it all depends upon you to set the task before you and to work to achieve these goals. In regular class work, whole this process of goal setting depends upon your instructor and you are simply liable to work according to instructions from your tutor. But, in online courses, it is you who has to decide on your academic scheduling.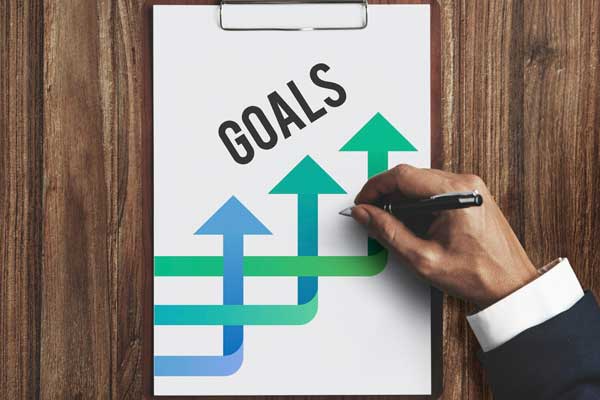 Break Down Your Academic Work Load in Blocks According to the Course Work
At the next stage of your scheduling, make a list of all the courses, you have enrolled in during the session, the number of their concerned assignments, reading, load, and deadlines for the same. All these activities will give you an overview of the time, you will have to allocate for the coursework during the session.
Now, break down your weekly time as per the coursework, you have selected. If you find some courses a little difficult, devote more time to work for them out of your total available time. If you cannot do this distribution of time according to the difficulty level, at the end of the session, you may face some difficult targets to achieve.
The best way to evaluate this breakdown is that, if you have already studied this course in the previous sessions, you may find it comparably comfortable to go through it. If the course is new for you, or you have not taken this type of coursework in the past, devote more time to this task in your academic schedule.
It is better to select and choose those courses, which are your favorite ones and you find them easier to go through.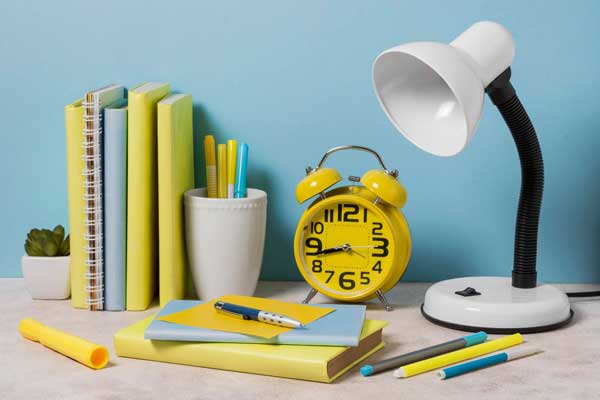 Allocate Adequate Time For Each Course
Now is the time to allocate sufficient time blocks for each course. Devote specific time for each course as per its importance and difficulty level. For this purpose, analyze your studying, learning & absorbing capacity and then work on the time allocation.
After the finalization of coursework for the academic session, the typical time is here to devote appropriate time to each course. A mistake, almost most of students make is that they take difficult subjects for the course work, give more time to them, and give less time to the soft courses. Resultantly, on the one hand, they get set back in the harsh courses but also in the lighter ones.
So, do stick to the time, allocated to each course in the early schedule and study accordingly. If you feel, you are not doing effectively with the schedule as per game rules, set by you, still keep on doing it or you will be losing the game.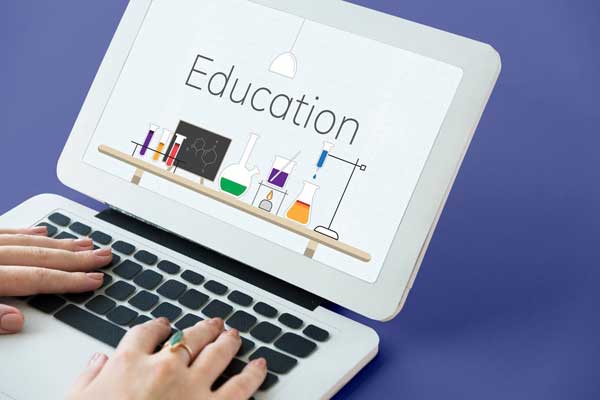 Prioritize Academic Work and Other Tasks
Now, rank your academic and other tasks by their importance to your life, such as academic, professional, family, and personal life. Try to focus on high-priority tasks; may they be academically related or other essential tasks in the day to day life.
But, make sure to allocate enough time for the academic activities and all the courses and subjects, selected to be studied during the session.
The main thing is to prioritize each of the commitments, set during the schedules, and work according to them in your efforts to achieve the set goals. Though some of the set commitments and schedules may be more critical than others, but still try to remain committed to the set priorities.
Remember; during the Online sessions, your main priority is the achievement of a good level of success in your course work, so, try to stick to the set schedule or you may lose the game of achievement of the goals.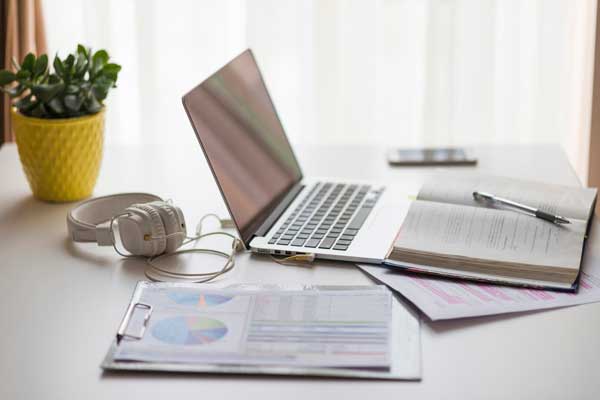 Include Breaks for Rests – POMODORO Approach
Make sure to preserve short breaks for rest and refreshment as well. These breaks in the study time must be regular and after the fixed time. Do follow the Pomodoro (a technique to work for 25 minutes and then 5 minutes for rest and entertainment) technique. This technique is developed for those who have to work for longer periods and regular breaks are essential for them to make them fresh.
Various studies have proved that tiredness reduces work speed, effectiveness, accuracy, and efficiency. So, everywhere, where professional and academic activities are taking place, rest breaks are recommended and scheduled. These breaks increase the working performance and efficiency of the workers and students to manifolds.
So, make the breaks an irreplaceable part of the academic schedules and plans, if you feel, it is needed or not. And after breaks, you will feel; your memory and working capacity are increased to manifolds.
Particularly, if you are following a study schedule, the Pomodoro is the ideal technique, and do follow it in the Online coursework.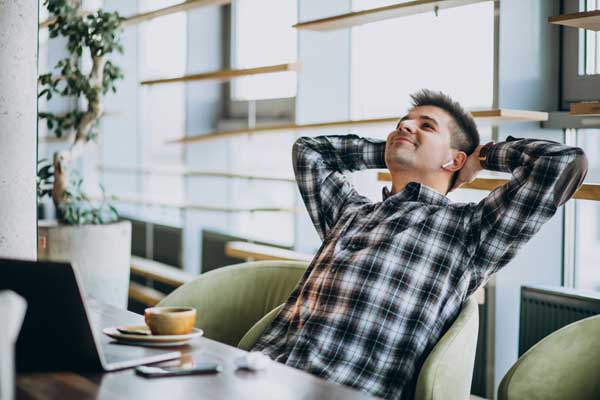 Be Consistent and Regularly Stable in Your Schedule
The assessment of the success of your systemic schedule will keep you stick to a consistent and regular weekly study schedule. A regular study plan helps you to build a routine of study work. If you want to make the best usage of your available time with the schedule, made by you, manage your time most effectively.
To remain regular, your assessment of the progress is a must. Your review must not only be in the academic sphere but it must also be in the profession as well. Assess; whether you are achieving your academic goals or are falling behind your set goals!
It is better to set frequent and regular benchmarks, standards, or targets to measure your actual progress. If you are behind your set benchmarks, increase your efforts to get the targets, set by you, yourself.
The targets are always achieved when you are consistent and regular with your schedule. If you are not consistent or irregular, you fall behind your set targets.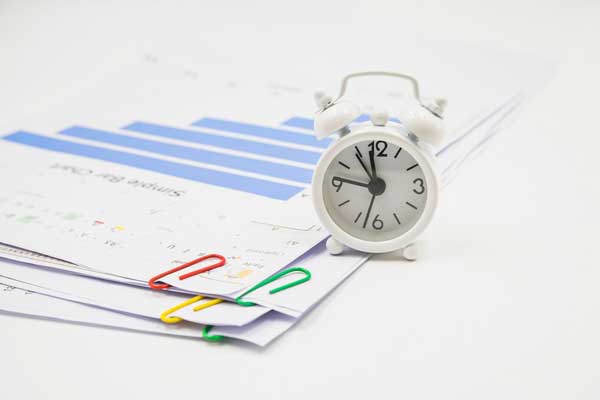 Keep your Schedule Flexible Enough to Face Unexpected Events
Due to the unpredictability of a lifetime, always keep your plan a little flexible. These flexible events may be in your personal life, in your health conditions, in family matters or in unexpected professional events. So, do spare some time in your daily study schedule, as well, for emergency matters.
Always, keep space for emergency or urgent adjustments in your scheduled academic study plan. If after the regular evaluation of your progress, you feel or find that achievements are far behind those, set by you at the start of the program, this must be a cause of distress, i.e. time for the necessary adjustment in your schedule. These adjustments might be to re-prioritizing your study schedules or professional goals, reducing time for some non-academic commitments, or increasing time for some other activities.
Always try to stick to the set schedule but if it is a must or unavoidable for you to face unexpected events, face them but do remember to change the schedule to make up for recoveries of the lost time.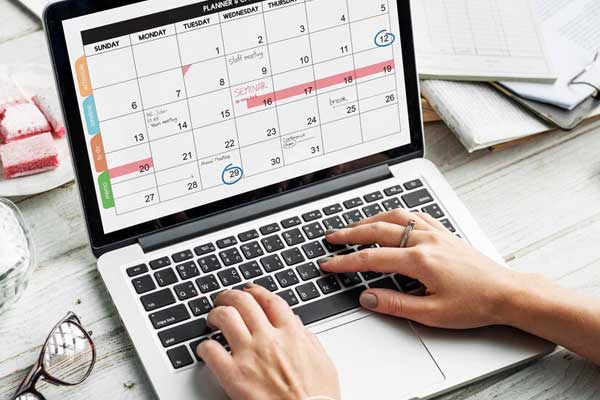 Apply the Latest Trends of Technology
For strict adherence to your daily academic schedule, get maximum help from the state of the art digital apps, such as; calendars, scheduling, or such similar apps. You may get reminders, alerts, notifications, and other such assistance to come up to your academic schedule during your sessions.
In the present era of technological advancement, if you are not getting help from it, you are perhaps on the losing side. Particularly, when you are attending the lectures or trying to keep pace with the lecture and your older version of software of the device refuses to step in with that of the lecturer, you will face a huge loss.
Similarly, if you are preparing the assignments and your computer or tablet refuses to comply with your technical needs and requirements, you may be on the losing side despite your whole semester's hard work.
This is why; it is suggested that update your hardware or software even before the start of the semester. Specifically, follow the instructions of the college, offering the online course, and update your hardware and software as per their requirements.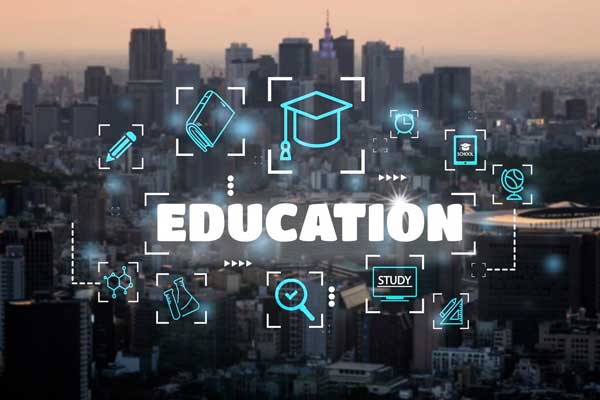 Regular Review and Adjustment in the Schedule
Keep this provision in your schedule for any unexpected ups and downs in your daily or weekly schedule. Set your digital apps on computer or mobile to see any variance in the schedule and if you are not up to the scheduled mark, try to speed up your work.
The best way to satiate your flaw in the study schedule is to improve your efficiency and change your lifestyle. Better it is to review your schedule and your achievements, regularly, to confirm that you are moving ahead as per your set schedule. If you are a little behind your set plan of study, then allocate a little more time to that part of the coursework.
Adjustment in the schedule may be essential if you are behind the set schedule. This adjustment may be in the shape of more devotion of time, more attention to the studies, change in study habits & styles, application of the latest technology, and more self-evaluation tests.
Get Help from Someone to Remain Adhered to Your Study Roster
Better it is to share your online study schedule with someone, such as; a friend, a class fellow, a family member, or a tutor to keep a check on your schedule. Do not hesitate to ask anyone to give you feedback about your progress, performance, or improvements. Then ask the person, giving you feedback, about your weak areas, so that, you may give more attention to those parts of your studies.
This feedback from peers, friends, class fellows, family members, or colleagues may be of great help to secure opportunities for growth and development. It may also help you to remove the flaws in the study programs; if these are identified by the reviewer.
Particularly, this feedback and review may help you to keep a balance in your work, life, and study pattern. Evaluate your commitments, accordingly and do remove the flaws.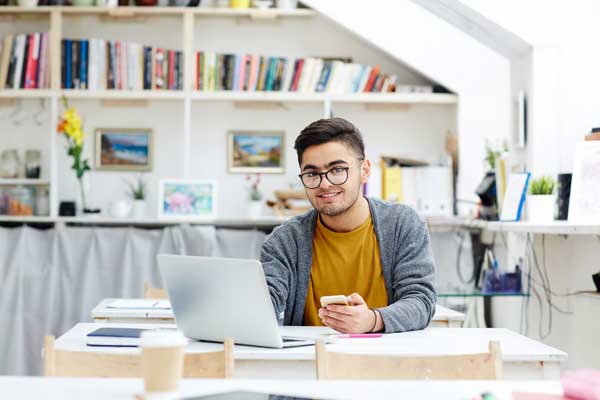 Celebrate Even Small Achievements in Schedule
When you have touched a milestone, do celebrate this accomplishment. Such celebrations will keep you motivated and will be a cause of encouragement. The small celebrations in life may have a great impact on your work-life schedule and balance.
Little celebrations may have a sufficient impact on your personal life, professional life, health, family matters, and even self-care. So, learn to enjoy even the smallest celebrations and remain fresh. This refreshment will improve your study morale.
Do remember that creating and designing a study schedule is only one part of the equation. The key to success is to remain stick to the schedule, you have just chalked. The best and most important feature of the schedule is to remain disciplined and to adhere to time management skills.
As you are navigating through the world of online education, the key to success is to remain committed to your set schedule and this commitment will become a natural part of your routine study.