Announced on March 18, 2020 and released in the markets for sale on March 19, 2020, iPad Pro 11 (2020) is the new iPad, released by the Apple Inc. With screen size of 11 inches, this falls in the 2nd generation of the tablets and its two versions, A2068, A2230, are available with the Wi-Fi + Cellular & GPS Technology.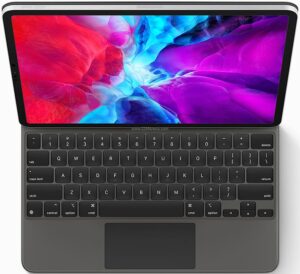 Availability of iPad Pro 11 (2020) for the Various Technologies
The iPad Pro 11 is released for usage in the following globally and US-based technologies:
GSM
GSM stands for Global System for Mobile Communications (GSM). This is the standard developed by GSM Association and it is estimated in 2011 that it covers the 80% of the global mobile market.
For the 2G Bands
For the 2G bands, the iPad pro 11 can apply the following protocol:
GSM 850
GSM 900
GSM 1800
GSM 1900
CDMA
CDMA (Code-Division Multiple Access) is widely used in the second (2G) and third generation (3G) wireless / mobile communication devices and mainly used for the multiplexing.
Particularly, CDMA 800 / 1900 is used for the iPad Pro 11 (2020).
3G Bands (HSPA)
HSPA (High Speed Packet Access – 3G) mobile network technology is used to get the data transfer speed of up to 21 Mbps. If the 42 Mbps data transfer speed is achieved, the technology is called Evolved HSPA.
iPad Pro 11 (2020) can also be used in the HSDPA 850 / 900 / 1700(AWS) / 1900 / 2100. It can also be used for the CDMA2000 1xEV-DO technical bands as well.
EVDO
EVDO (Evolution-Data Optimized) is a telecommunications network standard for the transfer of data or wireless transmission, through the usage of radio signals. The technology is specifically used  for the broadband internet access for the mobile devices.
LTE
LTE (Long Term Evolution) is a technical standard for mobile devices and data transmission and is based upon GSM / EDGE and the UMTS / HSPA technologies. It is used to increase the data transmission speed and capacity with the core network improvements.
4G Bands
The following different bands of the 4G can also be applied by the iPad Pro 11 (2020):
1, 2, 3, 4, 5, 7, 8, 11, 12, 13, 14, 17, 18, 19, 20, 21, 25, 26, 29, 30, 34, 38, 39, 40, 41, 46, 48, 66, 71
Data Transfer Speed
The data transmission speed of iPad Pro 11 is different for the different technologies. For example, in HSPA 42.2, data can be transmitted at the speed of 5.76 Mbps while in the LTE-A and EV-DO Rev.A, it is transmitted at the speed of 3.1 Mbps.