Updated on May25, 2016 —-
It was April 25, 2013 when TeckFront was inaugurated. It was started as a part of a group of blogs which were, basically, technology blogs. This group included; Windows8Core.com, Knowledge-News.com, WindowsAlle.com and BiggTech.com.
With the passage of time, the TeckFront become a primary blog to provide basic and advanced operating tips to run Android operating system.
We are determined to provide wide and extensive services related to the technology.
Our Team consists of the following members:
Our Team
Ahmad Wahid: In addition to working as Chief Editor (TeckFront), he is also editing Windows8Core.com and WindowsAlle.com as Chief. After securing his MS (Software Engineering), he is attached with a software development house. He is also a part-time Online software development trainer.
Contact: ahmadwahid@outlook.com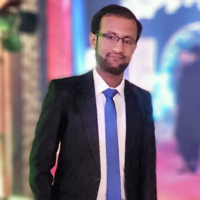 Saadat Wahid (Founder): He is holding HDR in Finance & Education and is also working on many PHP projects.
We are on-way to provide best services to you.
Saadat Wahid
Founder
(Research Scholar (Finance), MS/MS, MBA (Finance), MAE)
Contact:
saadat_wahid@yahoo.com,saadatwahid1@yahoo.com